Director
Little Lamb has been such an outreach to our community over the years and God's Word
continues to be taught to children that sometimes are hearing it for the first time. Some
highlights for me are to watch a child learn to pray, to see them accomplish a goal and hear
"Mrs. Cooper, look what I did!" What I appreciate about this position is that I have the privileged to get to know personally all of the parents, and grandparents that enter our school every day. To laugh with them and pray for their needs is something that I will always cherish. The greatest highlight for me is to develop a team of teachers that love what they do and do it well. They really are outstanding at what they do!! When I am not at Little Lamb I enjoy time spent with my family (which at this point is college road trips) listening to music, vacations on a beach, in Canada with extended family, and catching up with dear friends.
Assistant to the Director of Little Lamb
Little Lamb Christian School has held a special place in my heart since my 2 adult sons attended years ago! I was blessed to be added to the teaching team several years ago, and most recently took a behind the scenes support position as Mrs. Cooper's assistant. It has been a privilege to share Christ's love with the children and parents of the school. In fact, that's my most favorite thing about being in the school - developing relationships with students and their families!
Outside of school, I love to cook for my family, take walks and go on dates with my husband, and spend as much time as I can with our boys! I also like to keep my brain sharp by doing word puzzles; "Wheel of Fortune " is my favorite TV show...I was a contestant on the game show in 2014!!!
3 Year Old Teacher
I am passionate about teaching and I'm thrilled with the opportunity to share God's love with
others each day! When I'm not in school you'll find me somewhere in the outdoors. I enjoy playing basketball with my boys, boating, kayaking, swimming and hiking. I also enjoy watching SU basketball. You will almost always find me in my flip flops!
3 Year Old Teacher
I absolutely LOVE what I do, and love being able to watch the children learn and grow, both academically and spiritually throughout the year. My favorite part of the "job" is being able to nurture confidence in each student. Turning an "I can't" in to an "I CAN" is an amazing experience, each and every time. Being able to teach the children God's Word, and connect it into the curriculum every day, is a beautiful way to show the children that God truly is in everything. It is a great reminder, for me, as well! When I am not in the classroom, you can find me spending time with my husband and three children, singing, cooking, thrifting and crafting!
3 Year Old Teacher Assistant
I really enjoy the privilege of teaching the children in my classes about the truths of God's Word and His love for them. I love to see the transformation of our 3's from September to May. Outside of school I have 1 husband of over 30 years, 4 mostly grown children (all Little Lamb Grads!) and 1 rescue pup. I am passionate about the Lord, World Missions, reading, family time, baked goods (donuts!), sweet tea, and Dr. Pepper!
3 Year Old Teacher Assistant
I love watching the kids at Little Lamb grow and learn and I enjoy singing songs with them about
God's Love. When I am not at school I love being with my husband and 2 kids. We enjoy vacationing, going to the beach, and spending the summer at our camp in the ADK.
4 Year Old Teacher
My name is Mrs. Becky and I have been teaching 4 year olds at Little Lamb for 25 years. It is a joy to use my God given talents to tell children about Jesus and to prepare them for kindergarten. Since studies show that children learn through play my favorite centers are the sensory table and the dramatic play area. When I am not in the classroom, I enjoy scrapbooking and spending time with my family.
4 Year Old Teacher
What I really enjoy about my job is seeing the kids' faces light up every Monday as they walk in
and see what new fun things are in the classroom to learn. It's amazing to watch them grow from September to May in their academics, in their friendships, and in learning about God's love for them. Each child has a special place in my heart! Outside of the class I love spending time with my husband and two daughters. Whether its watching them at their school events, being their personal Uber driver (haha!) or having a pizza/movie night at home. During the summer months I love pallet projects, camping and being at the beach.
4 Year Old Teacher
I am so thankful to be a part of such an amazing team here at Little Lamb. Each and every person makes you feel welcome and part of a family. I love seeing the faces of students light up each time they step into the classroom to see their friends, the fun activities planned, and their teachers! I have had the privilege of being both a Little Lamb parent and now a teacher, and it has been a tremendous blessing to our family. Outside of school, I enjoy spending time with my husband and three kiddos. I also enjoy reading and hiking.
4 Year Old Teacher Assistant
Hello everybody! As a Little Lamb graduate I am so excited about the opportunity I have to help teach kids, and more importantly show Gods love the way I saw it 17 years ago as a Little Lamb student. When I'm not at Little Lamb you can find me doing a number of other things. I may be working out, at my part time job in the evenings, or leading the youth (6th-12th graders) at TGPyouth. If I'm not doing any of those things I'm probably hanging out with any combination of my three siblings or snuggling my pup.
4 Year Old Teacher Assistant
I love that the children that I teach are so innocent and honest. I wore a large red beaded necklace to school and one of my boys said, "Mrs. Foote, I really love your candy fireball necklace!" Seeing the world through their eyes is refreshing and brings joy to my heart. It's one the many reasons why I enjoy working with children at Little Lamb. When I am not in the classroom I love to spend quality time with my husband, son and daughter. Whether it be riding bikes, going to the farmers market or taking a trip to the playground. I am a huge fan of reading adventure books out loud to my kids and if not at the kids library section you'll find me outside digging in the dirt in our garden trying to grow something that's yummy!
4 Year Old Teacher Assistant
I really enjoy having the opportunity to interact with the children in my class! There is never a dull moment! They are funny, smart, and curious. They love to learn and I am grateful to be a part of their lives in teaching them. Watching them grow, excel and learn about Jesus is a tremendous blessing! What I enjoy outside the classroom is spending time with my husband, family, and friends camping we enjoy camping at many different campgrounds and meeting new people along the way! This year we have a new addition to our family. A black lab puppy who will be a part of our adventures!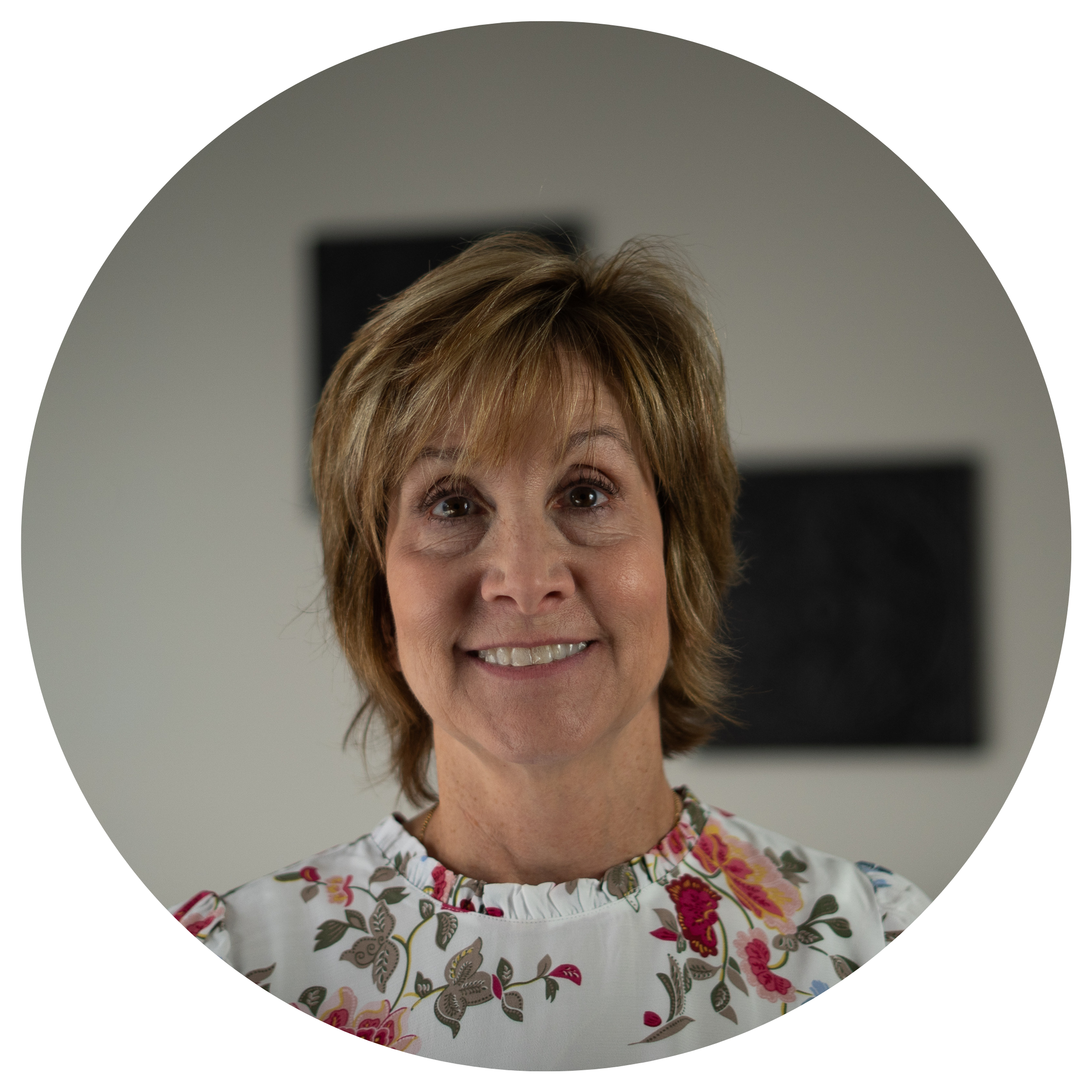 Kindergarten Teacher
I've been the kindergarten teacher at Little Lamb since 2005. I really don't consider my job a job but a ministry. I love being able to teach Bible stories daily and praying for their families. I have the opportunity to watch their faces as they read their first words, write their name all by themselves, or recite the weekly Bible verse correctly! I enjoy leading the school in music for our programs throughout the year. When I am not in class I enjoy hosting parties and family dinners. In the fall we are huge Steelers Football fans. I also enjoy sewing and Hallmark movies.
Kindergarten Teacher Assistant
I consider it a privilege to be a part of an excellent team of teachers and assistants at Little Lamb. I love being in the classroom with the children. I love their energy, their perspective on life and the funny thing they say. I'm blessed to be play a part in teaching them and guiding them in their faith. The relationship I form with the children are the best part of my job. When I am not in the classroom you will most likely NOT find me sitting still. I'm an active person that enjoys being creative, outdoor activities, spending time with family and friends and eating chocolate!